Over 800,000 vehicles are stolen or broken into each year in the United States. If your car has ever been broken into or stolen, you no doubt felt a range of emotions. Shock, anger, confusion, and fear are all common reactions to go through. Preparing to deal with the aftermath of car theft (before becoming a victim) can help increase the odds of recovery and help reestablish a sense of control. In this post, we're sharing the five most important steps you should take if your car is broken into or stolen.  
The Likelihood of a Car Break-In or Theft
The odds of your vehicle being stolen or broken into depend on where you live, and the car's year, make, and model. California led the nation in 2020 with the most car thefts, with three of California's cities: Bakersfield, San Francisco, and Yuba, on the top 10 list for the metropolitan areas most affected by vehicle theft.  
 Citizens of North Carolina ranked as the state with the 10th most vehicle thefts, with 25,500 vehicle thefts reported in 2020. 
 Full-sized pickups are stolen the most, with models from Ford, Chevrolet, and GMC all making the top ten list. The Jeep Cherokee also makes the list of common break-ins, leaving the rest as sedans from Honda, Toyota, and Nissan.  
Did You Know? Even the season can increase the likelihood of theft. Thanksgiving and Christmas always represent an uptick in vehicle theft, but New Year's Day had the highest reported number of thefts in 2020.  
But before we get into steps to take after a vehicle break-in, consider two ways to prevent the break-in before it happens.  
CPI's Outdoor Camera featuring Perimeter Alert can help thwart thieves from snooping around your car. The camera's IVAN technology detects the bad guys, alerts them that they're being recorded through an audible whistle or another tone, all while recording their every move. We've already seen it stop several thieves in their tracks. See it in action in the video below.  
Another tool to help you thwart or track down a car thief is with CPI Drive. Many people use CPI Drive to keep a close watch on teen or elderly drivers. Through the inTouchTM app, you'll receive alerts on speeding, hard breaking, and more. CPI drive is also useful in understanding the condition of your vehicle with real time notifications on important vehicle diagnostic indicators like low fuel, low battery or engine light warnings. We hope you're car is never stolen, but CPI Drive can come in handy if it does because it alerts you if your car is moving when the engine is off, indicating it may be towed or stolen. CPI Drive can be an exceptional tool to tracking down your stolen vehicle because the app allows you to track your car's every move. Learn more here.  
5 Steps To Take After a Vehicle Break-In
Contact the Authorities 
First and foremost, you need to contact the police or local sheriff so that they can investigate the crime. Take pictures of the scene before removing any glass or searching for your belongings.  
 If there are any witnesses, have them speak with the police. If you have camera footage of the incident, you'll also want to share that with the authorities on arrival. Alerting law enforcement can also keep your neighbors safe, as the police can take steps to prevent future incidents.  
File a Report
Making a report can seem daunting if it is your first time, but in reality, it is a straightforward and common process. The police will help you file an official report of your car break-in. Many departments even allow for reports to be made entirely online.    
Make a copy of the filed report, as you will need it if you decide to file an insurance claim. If you have already filed the report and didn't make a copy, you can go to your local precinct and ask for a copy.  
Take Inventory of Your Belongings
Once the initial shock has worn off, you've taken initial pictures of the scene, and you've contacted the police, it's time to assess fully the damage that was done and any items that may have been stolen from your vehicle (or even the vehicle itself). 
The earlier you do this, the easier it will be to note everything accurately. Make a list of everything that was damaged or taken so that you can helpfully pass along information about what happened to your car to both the police and your insurance company.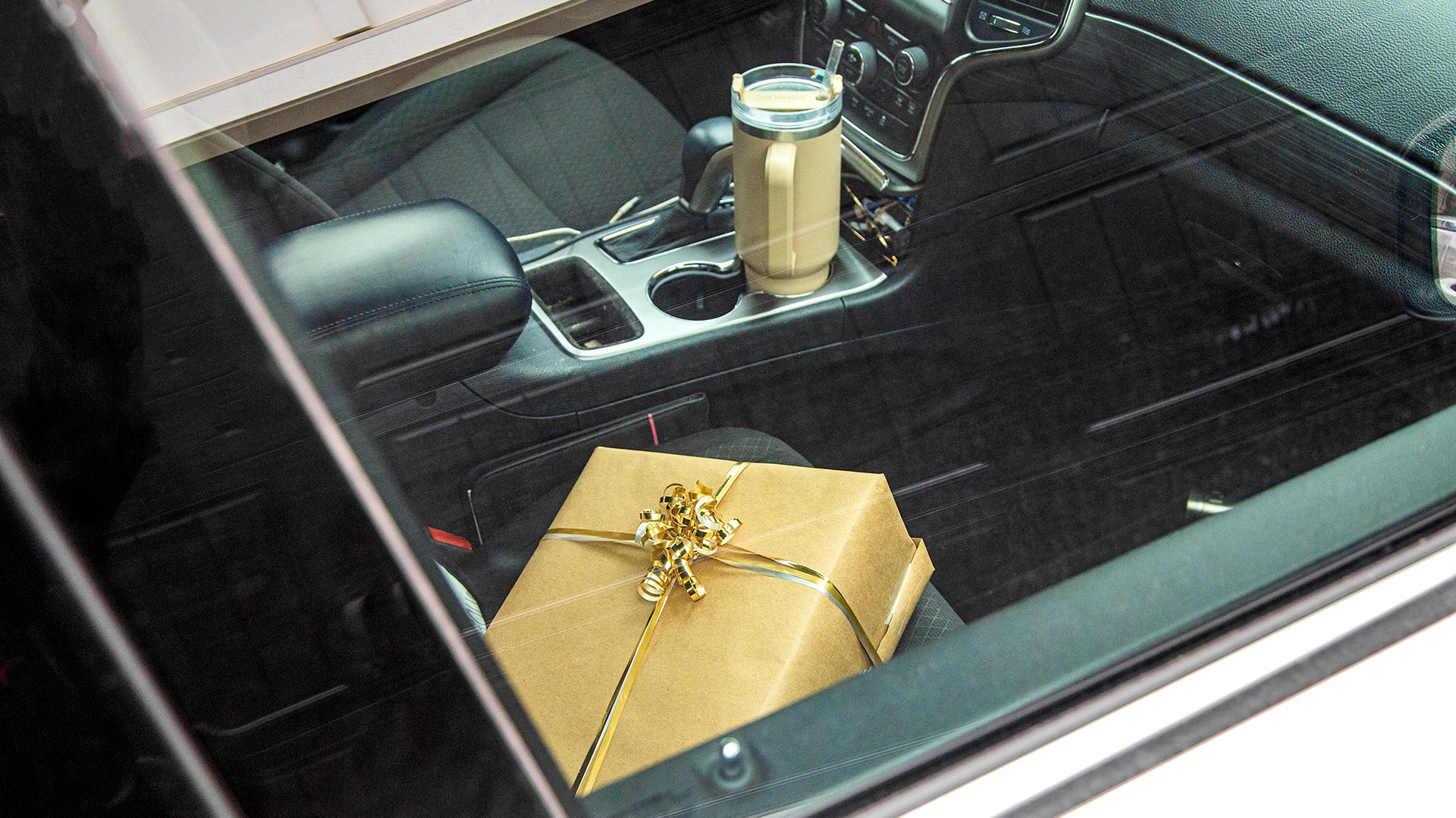 Talk with Your Insurance Provider 
If anything valuable is missing from your car, contact your insurance provider as soon as possible to see whether filing a claim makes sense for you based on the costliness of what was stolen. Even if you do not plan on replacing anything, talking through your options with an agent or authorized representative is always recommended.  
Purchase Additional Security Measures
Lastly, do some research into what security measures may be available to you to discourage future vehicle break-ins. Many people put off such purchases because crime feels distant. Unfortunately, incidents like auto theft can affect all of us.  
This may include purchasing an alarm for your car, getting motion-activated lighting installed, or setting up outdoor cameras. If you tend to park your car in a garage, you may want to upgrade to a smart home garage door control. CPI's smart garage door control can give you the peace of mind to ensure your garage door is closed (even when you're not at your house). If you've left it open, you can use CPI's inTouch App to close your garage door from anywhere.  
Whatever steps you choose to take, the goal is to help ensure that this never happens again in the future. Small investments today can pay off tomorrow by preventing the crime entirely, mitigating its impact, or helping police catch those responsible.   
Remember that by taking action and being proactive about preventing future vehicle break-ins, you can help keep yourself safe and secure going forward. And if you're ready to invest in your home security system, we can help. Give us a call today or contact us for a free quote.