Smart Security Systems & Alarm Monitoring
Live Life Secured
Get the peace of mind you deserve with a smart home security system from the Southeast's leader in home security.
(800) 827-4347
Start Quote
with the purchase of an Essentials Video home security system
Our purpose is to help our customers gain peace of mind by protecting what matters most to them and leading safer lives, all while staying connected to home. We do this with:
Only CPI has Real Time Response℠
CPI's central station operators leverage audio and video to verify alarms and pass critical information. By verifying alarms, first responders are answering fewer false alarms, leading to faster response times when there is a real emergency.
Protecting, Preventing, & Responding to More
CPI believes in providing complete protection, which is why we include intrusion and fire monitoring in all systems. Plus, our Fire Communicator is more than just a smoke detector. CPI will confirm an emergency and dispatch the fire department, even if you're not home to respond yourself.
Superior to "Off-the-Shelf" Cameras
CPI uses the most advanced camera technology, installed professionally, to ensure optimal coverage & connectivity. The technology detects and deters threats, while simultaneously notifying you of critical activities inside and outside of your home.
Peace of Mind, Guaranteed
CPI stands behind the equipment we install. With CPI's lifetime warranty, CPI will repair or replace any malfunctioning device at no additional cost to you. CPI's Service Plus is included with all security packages.
We Are Your Neighbor
CPI has been family-owned since its inception. All CPI representatives are employed directly by CPI and are part of the CPI family. Each CPI team member is motivated to provide you and your family with the same protection we provide our own.
Stopping trouble before it starts
Adding video to your security system strengthens your peace of mind and protection, all while keeping an eye on what's happening around your home. View live camera feeds and get notifications sent directly to your smart device.
CPI Security Smart Home & Automation
smarthub security experience
Manage every element of your CPI Security smart home security system from our flagship smart home control panel—the 7" all-in-one touchscreen SmartHub with QuadSound speakers & bluetooth music streaming capability.
CPI Security Has Been the Southeast's Leader in Residential & Commercial Security Solutions for 30+ Years
When comparing security companies, there are several factors to consider. CPI Security's success is rooted in commitment to our customers, communities, and first responders throughout the Southeast. Unlike other security companies, we do not sub-contract any employees. All technicians are professionally trained & certified to install and teach you all about your new smart home security system.
24/7 Professional Monitoring
When there's a burglary, home invasion, or suspicious activity that triggers our monitored home alarms, we act quickly to ensure your safety and get you the help you need.
Real Time Response℠
In the event of an emergency, our specialized Central Station team contacts local authorities and relays vital information to first responders in real-time.
Free Professional Installation
We understand that you're busy. That's why we offer flexible installation appointments that work with your schedule. We'll take the stress out of security installation.
Industry-Leading Technology
Best-in-class equipment including encrypted intrusion detection devices, smoke and carbon monoxide detectors, full HD security cameras with 24/7 recording, and innovative smart home technology.
One Integrated Solution
Control your entire CPI Security system with the convenience of the inTouch™ app. Arm your system, answer your door, view camera footage, & speak to those in and around your home—all from one app.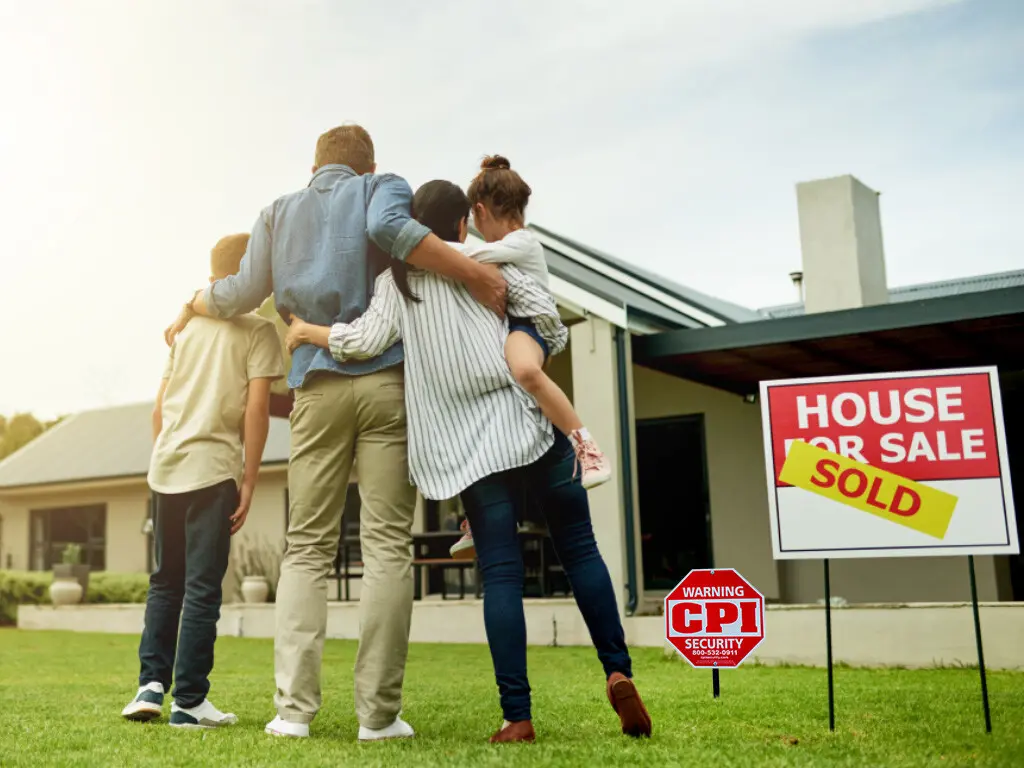 Moving? We've got you covered.
Our CPI Movers Program offers exclusive discounts and upgrades that are only available to current customers. Ask about our Movers Program and see how you qualify.
Looking to protect your business?
You want to safeguard the business you've worked so hard to build, and we're here to help. Our full suite of industry-tailored smart security solutions offers the protection you're looking for.
Smart security & alarm Monitoring made easy
Call now and one of our home security experts will provide a free phone consultation to help personalize your home security system.
with the purchase of an Essentials Video home security system
What Our Customers are Saying About CPI Security
Latest from the CPI Security Blog
We all want to keep our homes and families safe, secure, and protected, but unfortunately, break-ins are more common than you might think. There are...